Our People
Graham Tomlinson
Graham been an adviser for more than 20 years, during which time he has acquired a depth and level of knowledge which ensures his clients are advised of their available options amongst the vast array of financial solutions. Graham is married to Christine and has lived in Staffordshire for many years, he enjoys watching sport and is also a keen music fan. He can be regularly seen at music events enjoying some of the "older" artists and bands!
Graham is a very approachable person and has clients from all walks of life advising them on accumulating or protecting their wealth in both Pensions and Investments. Graham also works with young families protecting their incomes and loved ones. He is committed to ensuring his clients are informed of any regulatory changes that may affect their financial situation both now and in the future.
Most recently the world of pension's and pension planning has changed significantly as Pension Freedoms became a reality. It is now even more important to seek advice if you are looking to contribute to a pension or are looking to take the benefits from pensions you have accumulated during your working life. Graham can help you construct your own personal plan, enabling you to meet your objectives, and tailor suitable solutions based on your personal and financial circumstances.
CII Qualifications
FPC 1,2 &3

Diploma Level 4 consisting of

RO1 Regulation & Ethics

RO2 Investment Principles & Risk

RO3 Personal Taxation

RO4 Pensions & Retirement Planning

RO6 Financial Planning Practice.
Steve Moulton
Steve has worked in financial services for over 20 years now, starting his career in home service with one of the larger well known Institutions. It soon became apparent to Steve that he needed to become an Independent Financial Adviser (IFA) to ensure he could offer his clients a whole of market approach when dealing with all aspects of financial planning, during his career Steve has also managed a successful team of IFA's whilst being regional manager to one of the UK's largest IFA firms.
My clients tell me I offer clear and straightforward advice and make complex matters much clearer and easy to understand. You can be sure of benefiting from regular reviews and updates ensuring your plans are kept firmly on track. I offer unbiased financial advice with integrity and sound technical knowledge, advice is tailored to meet my clients' personal short, medium and long term objectives.
In my spare time I like to keep fit by running, going to the local gym and plenty of walking. I have been married to my wife Jo for over 20 years and have three grown up children.
I am fully qualified to advise on all aspects of Wealth Management including Pensions, Investments and Protection.
CII Qualifications
Diploma level 4 Financial Advice (IFS)
Financial Planning Certificate (FPC 1, 2 & 3)
Level 3 Certificate in Mortgage Advice
Gavin Mackay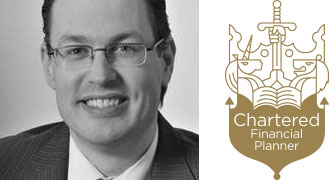 I am a Chartered Financial Planner with 18 years' experience in financial services. Many of my clients have been working with me since I qualified as a Financial Adviser.
I am married with a teenager (almost) and two toddlers which gives me first-hand experience of the various financial challenges faced by families today.
I provide advice, help and guidance in all areas of financial planning, but specialise in wealth planning, retirement planning and protection. So whether it is providing a lump sum (life cover) should the worst happen, saving for future university costs/home deposit(s) or putting monies aside to fund retirement I can work with you to help bring your finances together and plan for the future.
I work with private and business clients and provide financial advice in clear, easy to understand manner, believing that developing long term relationships with my clients is the key to helping them achieve their retirement, investment and life goals now and in the future.
CII Qualifications
Advanced Diploma (RQF Level 6) in Financial Planning
Diploma (RQF Level 4) in Financial Planning
AF3 Pension Planning
AF4 Investment Planning
AF5 Financial Planning Process
K10 Retirement Options
K20 Pension Investment Options
JO4 Pension Funding Options
JO5 Pension Income Options
JO6 Investment Principals, markets and environment
JO1 Personal Tax
CF2 Investment and Risk
CF6 Mortgage Advice
CF8 Long Term Care Insurance
FP1, FP2, FP3
Business & Management BSc (Hons)
Gareth Chalk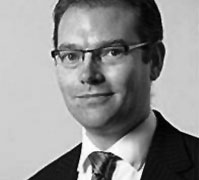 I have been a professional adviser for 10 years, offering Independent Financial Advice for the last six of these.
Duties have also included working for a large national IFA as Associate Manager for the region with responsibilities including monitoring and signing off advice from fellow advisers within the regional office - ensuring that inteSgrity, sound technical knowledge and effective client servicing remains at a high standard across all advisers. I am regularly asked for comment on financial issues in regional newspapers, and have had client case studies published in the national press.
Whilst studying towards the Advanced Diploma in Financial Planning I have achieved advanced specialist qualifications in Equity Release, Pension Income Options and Care Fees Planning. I am also a member of Symponia - an organisation of Independent Financial Advisers specialising in the sensitive area of Care Fees Planning.
Prior to a career in financial service, I trained as a Primary School Teacher, and worked as a Payroll Manager. I was born in South Wales where I continue to live with my wife Nicola, and daughters Bethan and Seren.